Annual
Report
2021
2021 was dominated by the ongoing pandemic and its devastating impacts on education and learning for millions of children around the world. To support partner country education systems under enormous duress, in 2021 GPE provided more than $740 million in education grants.
Leaning on the breadth of the partnership, GPE provided technical and financial support to sustain country-led efforts to strengthen education systems, bolster national responses to the COVID-19 crisis and help governments cope with conflicts, displacement and disasters. As a result, millions of girls and boys were able to continue learning despite challenging circumstances.
The Raise Your Hand financing campaign culminated in the
Global Education Summit
online and live in London in July, hosted by President Uhuru Kenyatta of Kenya and Prime Minister Boris Johnson of the United Kingdom, and
raising $4 billion
for GPE 2025.
GPE launched a
new approach to transforming education systems
in six partner countries: Democratic Republic of Congo, El Salvador, Kenya, Nepal Tajikistan and Uganda. The second round of countries included: Bhutan, Burkina Faso, Cambodia, the Comoros, Fiji, The Gambia, Senegal, Sierra Leone, Somalia, and Zimbabwe.
Estonia, Kuwait, Saudi Arabia and the LEGO Foundation joined the partnership.
Education Out Loud
, GPE's fund for civil society advocacy, approved 19 grants for activities across 56 countries. Grantees were instrumental in influencing 22 national policy changes in 18 countries to better embrace education as a fundamental human right.
New guidance was published
on strengthening the effectiveness of local education groups and joint sector monitoring in the context of the COVID-19 pandemic.
GPE approved new grants totaling $740 million.
The 2021 Results Report
, the last in the series reporting against the GPE 2020 results framework, showcased how GPE contributed to better education outcomes in partner countries.
Transforming
education
In 2021, the ongoing health crisis continued to cause unprecedented disruptions to education in GPE partner countries, where girls, students with disabilities, displaced children and other marginalized children bear the greatest risk of never returning to education.
Governments responded with innovative and comprehensive efforts to keep children learning and safely reopen schools, supported by more than $500 million in COVID‑19 emergency grants from GPE.
To better respond to countries' needs, GPE launched a sharpened approach building on lessons from the past five years. The new approach places a greater focus on leveraging the full power of the partnership by convening a diverse range of actors to identify priority reforms – those with the greatest potential for catalyzing transformational change in education systems – and aligning partners, resources and expertise behind nationally-led efforts to deliver these shifts at scale. To help catalyze change, GPE also offers countries a more flexible array of funding options tailored to their needs and priorities.
GPE 2025 identifies support to countries affected by fragility and conflict as a key priority, because children in these countries are more likely to be out of school and more vulnerable to learning loss. During conflicts and disasters, schools are often destroyed or become unsafe and children and teachers may become forcibly displaced. Crises exacerbate disadvantages for girls. In Afghanistan, Ethiopia, Mali and Yemen, GPE is working closely with partners to sustain support, and plan response and recovery by promoting alignment, strengthening capacity, and building back better education systems.
Ghana: Ensuring education for all children in times of COVID-19
Read how GPE helped the government of Ghana to make sure the education of children wasn't interrupted during the COVID-19 pandemic.
Tajikistan's strengthened commitment to improve the quality of learning
Read how Tajikistan is using GPE 2025 to implement priority reforms that will lead to quality and inclusive education and drive transformation at scale.
Vanuatu: Tackling the impact of natural disasters by building a resilient education system
Vanuatu is considered the world's most at-risk country for natural disasters. GPE is supporting the country to build a resilient education system and ensure learning continues for all children after natural disasters and the pandemic.
Gender
equality
Girls and boys experience different opportunities and face different barriers to going to school and learning. To achieve education transformation at scale, strategies must be designed that consider gendered experiences and meet the specific needs of girls and boys to help overcome obstacles ranging from distance to schools, cultural norms and practices, school hygiene, gender-based violence, child labor and early marriage.
Gender equality in education is "hardwired" into every aspect of GPE's operations, leadership and advocacy.
In 2021, GPE launched the $250 million Girls' Education Accelerator, a funding window that provides additional support to countries that have committed to gender equality and girls' education as a focus for system transformation through their partnership compacts.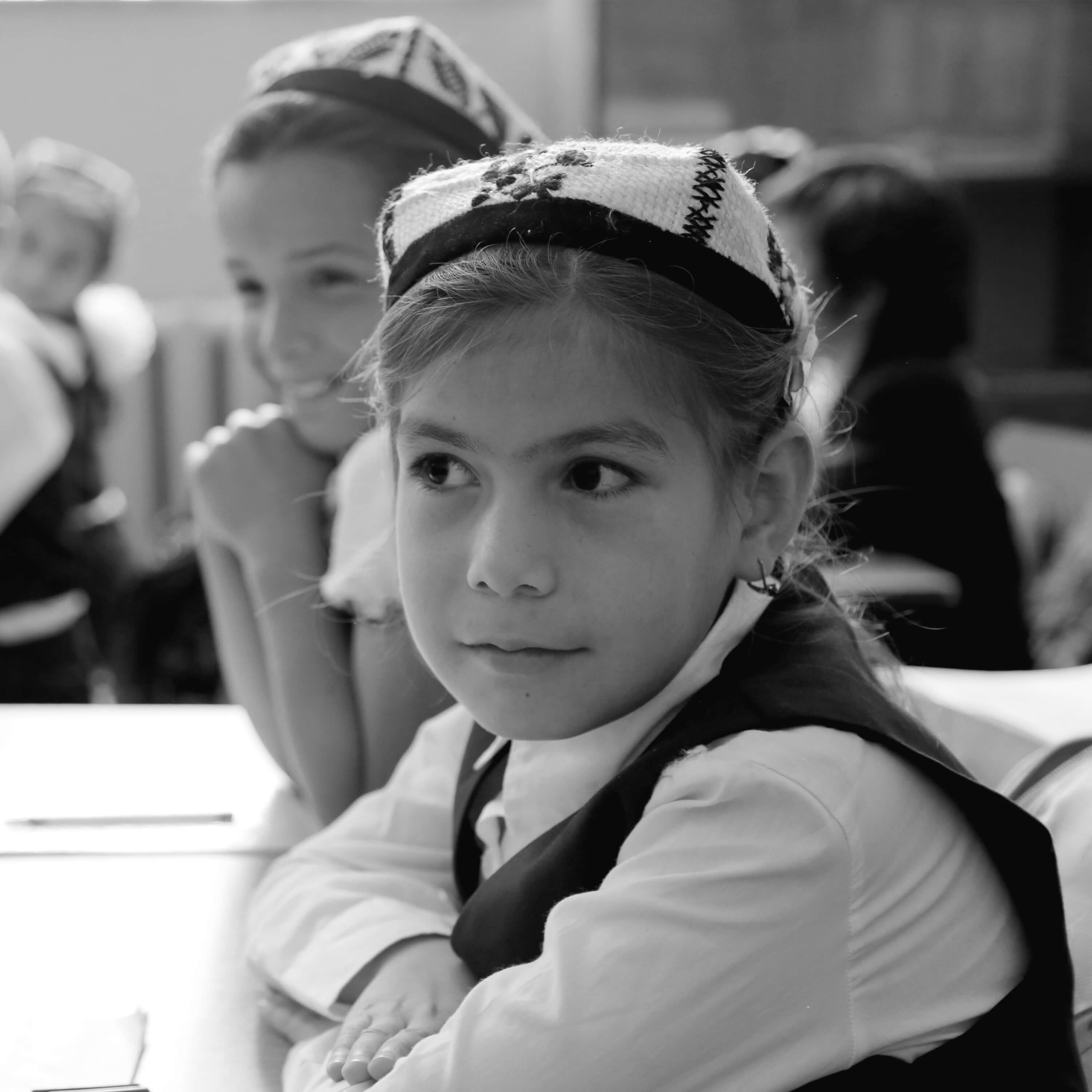 Working together to
drive change
Throughout 2021, GPE forged new alliances and secured commitments to broaden support to partner countries:
The Asian Development Bank joined the Islamic Development Bank and the Inter-American Development Bank in becoming a GPE partner, immediately pledging to double its support to education programs to 10 percent of total commitments by 2024.
At the RewirEd summit, GPE and the Arab Coordination Group launched the Smart Education Financing initiative, generating half a billion dollars in innovative financing for education for 37 countries of the Organization of Islamic Cooperation, where 28 million children have been left out of school.
GPE worked with philanthropic foundations -- Comic Relief, Conrad N. Hilton Foundation, Children's Investment Fund Foundation, LEGO Foundation, Dubai Cares, the Rockefeller Foundation -- to find innovative ways to strengthen education sectors in partner countries, involving them in national and global education policy efforts and broadening their experience in areas including advocacy, technical support, assessment, planning and financing.
GPE created the GPE Match grant to double qualifying philanthropic investments by businesses or foundations in partner countries.
GPE launched the Girls' Education Awareness Program to harness the expertise of national and international companies in communications, marketing and advocacy and complement government-led gender equality initiatives in Ghana, Kenya and Zimbabwe.
Through the Education Data Leadership Program, business community partners are lending their expertise in data competency to ministries of education.

Raise Your Hand campaign and
Global Education Summit
The Raise Your Hand campaign aimed to mobilize support from an increasingly diverse range of partners, centering education as an urgent priority on the global agenda at a time when the pandemic, economic uncertainty, conflict and climate change are demanding the world's attention.
The campaign culminated in the Global Education Summit in July 2021. Cohosted by UK Prime Minister Boris Johnson and Kenyan President Uhuru Kenyatta, the two-day hybrid event brought together leaders from governments, businesses, private foundations and development banks to commit funding and support to children's education in the world's lowest-income countries.